Why California Gets to Write Its Own Auto Emissions Rules
Editor's note: On April 2, Environmental Protection Agency Administrator Scott Pruitt announced that the Trump administration plans to revise tailpipe emissions standards negotiated by the Obama administration for motor vehicles built between 2022 and 2025, saying the standards were set "too high." Pruitt also said the EPA was re-examining California's historic ability to adopt standards that are more ambitious than the federal government's. Legal scholars Nicholas Bryner and Meredith Hankins explain why California has this authority – and what may happen if the EPA tries to curb it.
Where does California get this special authority?
The Clean Air Act empowers the EPA to regulate air pollution from motor vehicles. To promote uniformity, the law generally bars states from regulating car emissions.
But when the Clean Air Act was passed, California was already developing innovative laws and standards to address its unique air pollution problems. So Congress carved out an exemption. As long as California's standards protect public health and welfare at least as strictly as federal law, and are necessary "to meet compelling and extraordinary conditions," the law requires the EPA to grant California a waiver so it can continue to apply its own regulations. California has received numerous waivers as it has worked to reduce vehicle emissions by enacting ever more stringent standards since the 1960s.
Other states can't set their own standards, but they can opt to follow California's motor vehicle emission regulations. Currently, 12 states and the District of Columbia have adopted California's standards.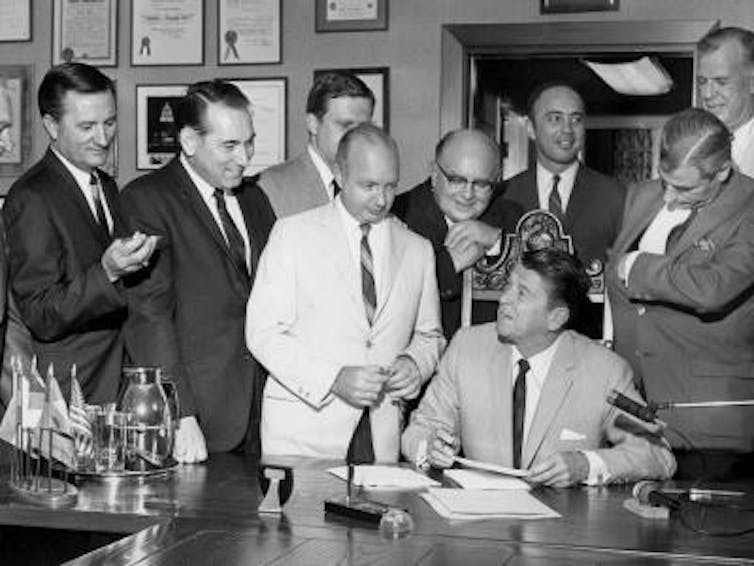 What are the "compelling and extraordinary conditions" that California's regulations are designed to address?